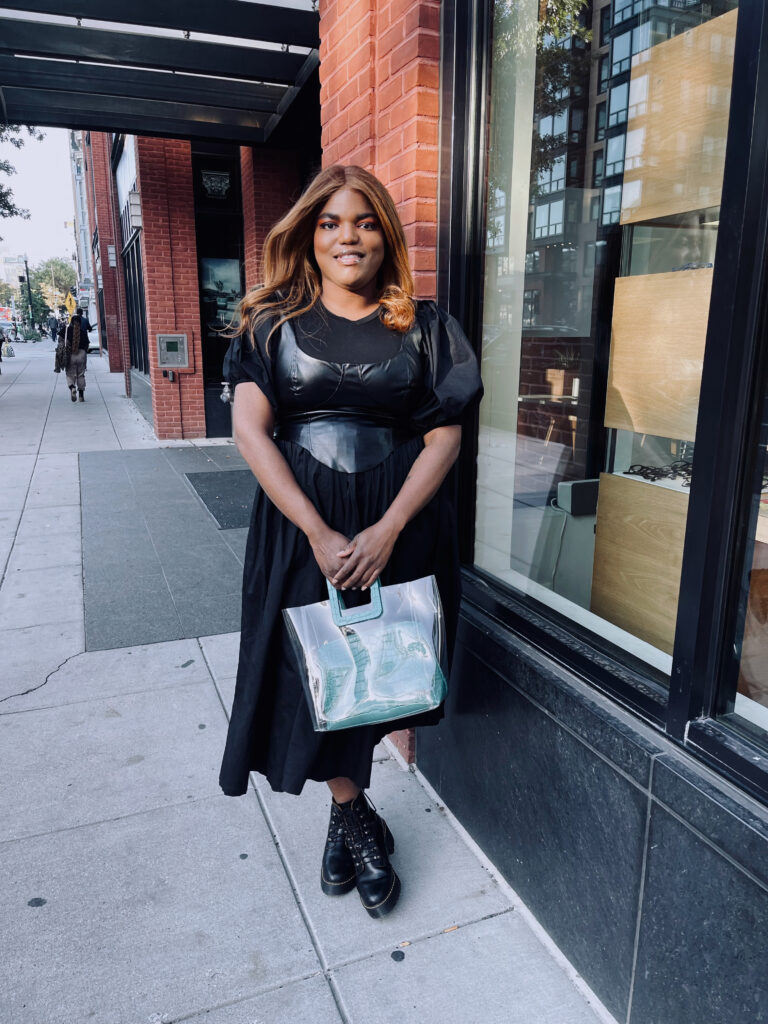 Over the weekend I met up with two friends to have lunch. Even though it's just lunch if felt therapeutic to sit with two fashion loving women to catch up and have a good time. It reminded me of my days long ago when my idea of being social was hanging with other bloggers, not influencers but BLOGGERS. OG girls! I've come to know and love so many women who started off as bloggers.
Sometimes I think about how excited I get to meet up with friends and put on proper clothes. I missis and find myself becoming giddy to dress nice for them. The pandemic showed me it's that I love to dress up a bit more. The outfit, hair and make up is a little more meaningful and done with intent. Theres nothing like greeting your fashionable friends and seeing what they are wearing, how they style something, getting the details and gushing over where they found their vintage broach or their wide brimmed hat and I live for it.
For my lunch date, I decided to wear all black. This poplin and jersey dress originally included a crochet bralette that was meant to be layered on top. I love that top but decided to try different tops like corsets and bustiere's. I found this one on ASOS and felt it gave a goth/victorian feel. Granted I'm nowhere near scratching the surface of a goth look, but I felt amazing and confident in it. I love the drama of the puff sleeves as well which IMO are big arm friendly. Pairing this look with my Doc Martens. Please now that I absolutely love these boots and recommend them to people all the time. They have a heel and lace up. The lace up details matter to me because I always want a true lace up boots and not ones that have a zipper on the side.
Trust me this are an investment shoe and can be found here. Transparency, they take a bit of time to break in, but don't give up on them. Personally they are worth the price because I wear my items a lot. Also, my Staud bag, I haven't been able to find any link to it but there are lots of colorways on secondhand stores like the Real Real, Depop, EBay. Its the Shirley bag on their website which you can view here.
We ventured out to 14th street to Lupo Pizzeria which was nice. it's good spot for pizzas. I love the pizza crust the most it was very soft and the perfect amount of toppings. The staff was super friendly, and because it was warm they had open windows and seating outside. This spot has vegan options for pizza as well.
**Using my links may generate a small commission**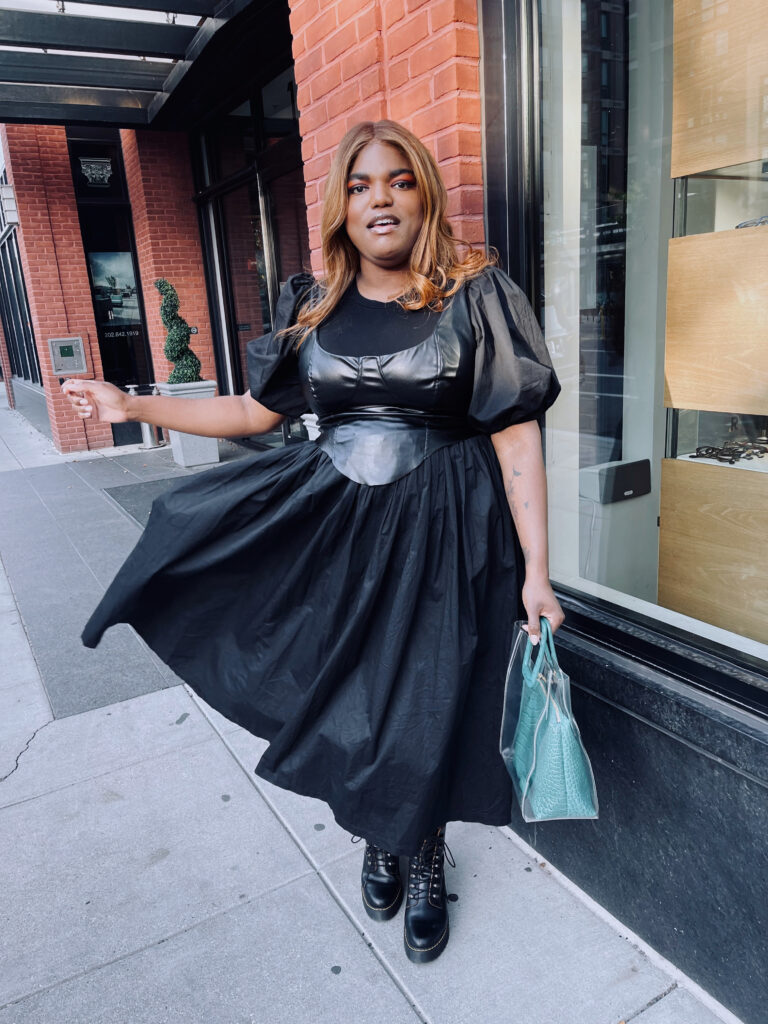 One of the reasons I've procrastinated on posting anything here is that i've been too scared to post a shot that isn't "clean and perfect" but if anything life has taught me to just go with it.